Today I'm doing a "1 thing 4 ways" challenge with a lemon. In full disclosure, I have no idea if a "1 thing 4 ways" challenge is a real thing, I'm pretty sure I just made it up, but when has that ever stopped me?? Let's do this!
PROJECT TIME: 5-10 min. each
PROJECT LEVEL: easy
SUPPLIES: listed in each cleaning option
USE 1: LOOSEN GRIME IN THE MICROWAVE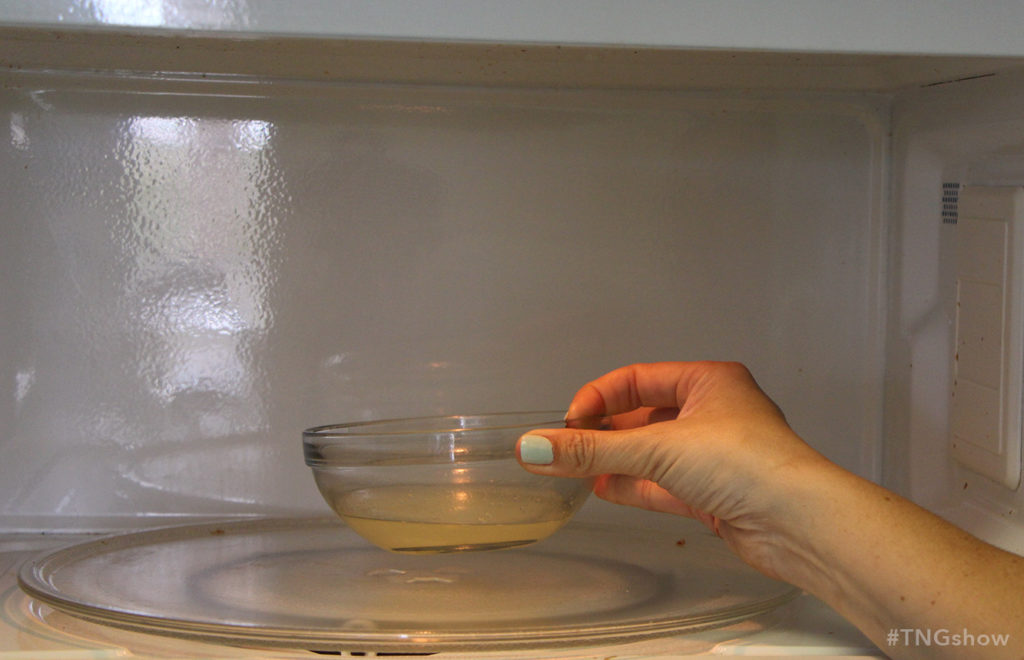 SUPPLIES: 1 lemon, 2 tablespoons water, small bowl, towel/rag, knife, cutting board, juicer
JUICE. Roll your lemon on the cutting board to get its juices flowing, then cut it in half and juice each half into a small bowl. Keep the leftover peels! We'll use those later.
MIX. Add the water to the lemon juice and mix them together.
MICROWAVE. Wipe any loose crumbs out of your microwave then zap your lemon juice and water mix for 2 minutes.
CLEAN. Carefully remove the lemon juice bowl from the microwave and set it aside (we'll be using the liquid in our next project). The steaming lemon juice will have loosened any stuck-on food and grime in your microwave and now you can easily wipe it out with a damp cloth.
USE 2: BRIGHTEN WHITE CLOTHES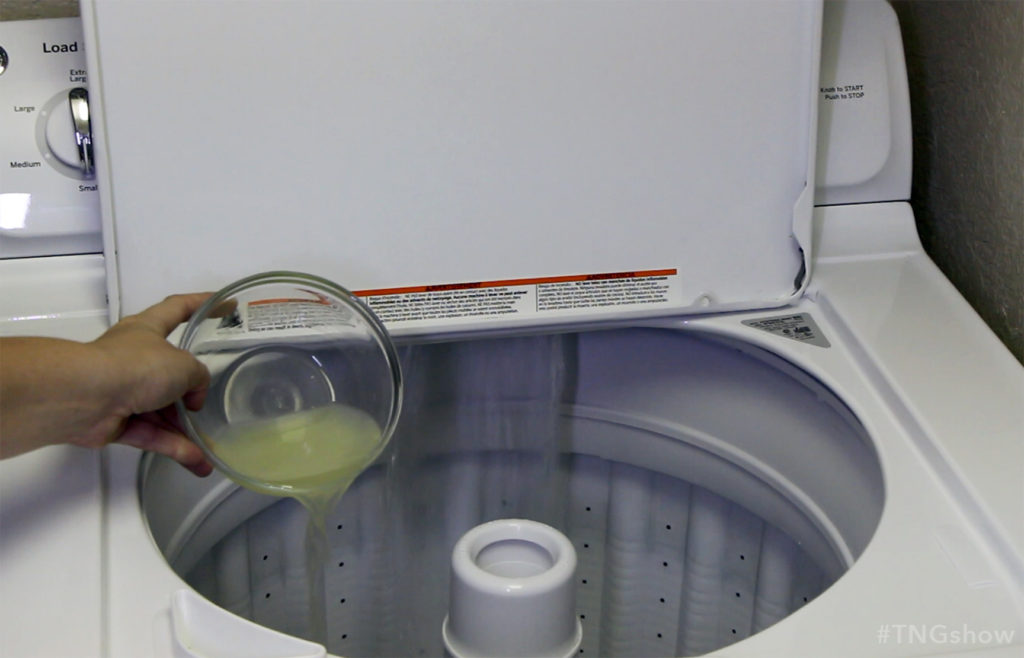 SUPPLIES: lemon juice and water mix from Use #1
This use is easy! Instead of using bleach to whiten my clothes, I'm going to use lemon juice.
FILL your washer with the water temp appropriate for your clothes, as it's filling pour in the leftover lemon juice and water mix from Use #1.
ADD your regular laundry detergent, your clothes and let them wash as usual!
And that's it! Easy peasy.
USE 3: ROOM DEODORIZER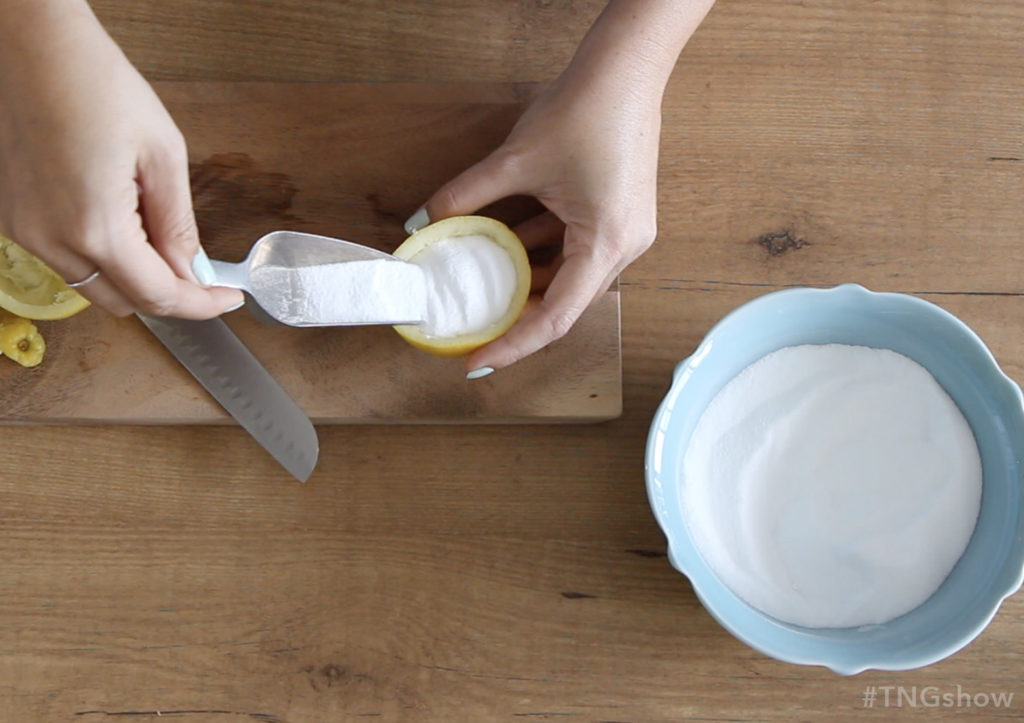 SUPPLIES: lemon rinds from Use #1, baking soda, salt, knife, cutting board, spoon, 2 small plates
PREP. Use a spoon to scoop the flesh out of the leftover lemon peels from Use #1 and set it aside, then cut off the ends of the peels so they sit flat on the plates.
MIX together 1 part baking soda to 1 part salt and fill the lemon peels with the mixture.
PLACE the peels on the plates and put them in areas that need refreshing, like a bathroom or mud room. I usually leave them out for a day or two.
USE 4: FRESHEN THE GARBAGE DISPOSAL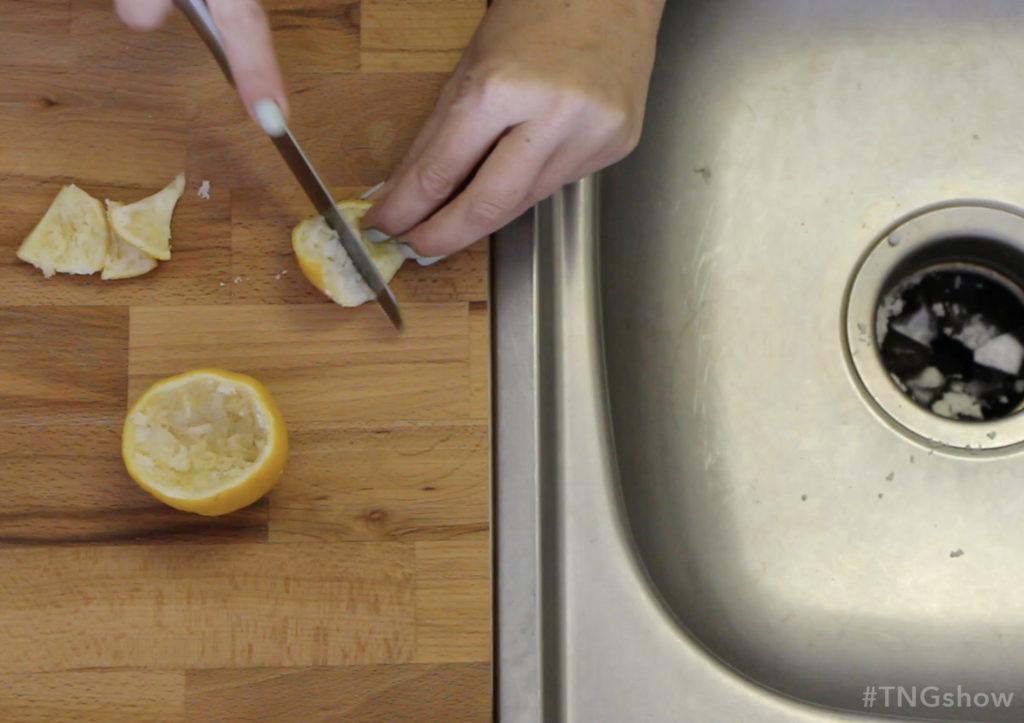 SUPPLIES: lemon peels and baking soda mix from Use #3, knife, cutting board
SCOOP the baking soda and salt mix out of the lemon halves into your garbage disposal.
CUT the empty lemon peels into smaller pieces and put them down the garbage disposal along with the lemon flesh and peel ends from use Use #3.
RUN the disposal with the water running to freshen up your garbage disposal.
That's all there is to it! The 1 thing, 4 ways challenge with a lemon. I hope you enjoyed this challenge and if you give any of these uses a try, let me know in the comments how it goes.
Be sure to subscribe to The Normal Girl Show for notifications about new shows. I'll be back next week with an all-natural cleaning DIY for your bathroom.
-Katie